Do You Need a Wedding Insurance Policy?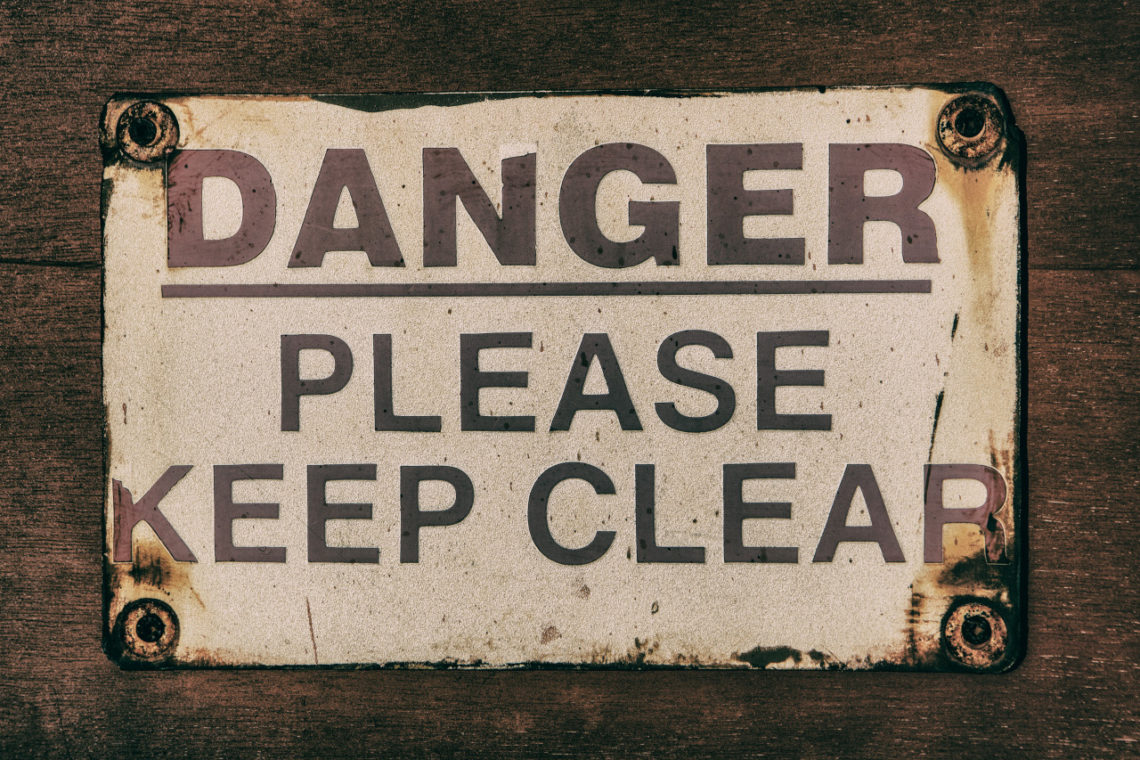 There're so many things that go into planning a marriage, from planning for the best manicure, shopping for a gown and bridesmaids accessories, among other things. However, in a wedding planning list you might not find a backup plan for accidental destruction of the wedding gown or a flood a day before the wedding. While many simply try to find ways out of this predicament you probably don't have to if a wedding insurance policy is anything to go by.
On average, wedding costs about $30,000, a wedding bill that can definitely make most people buy into the idea of protecting their costly investment. In a decade, some wedding insurance providers have seen a 60 percent increase in wedding insurance intake. More couples are buying the coverage, including parents, but also many wedding venue providers are requiring their clients to buy the cover to effectively insure weddings and events.
As events get much bigger, it's only obvious lots of facilities will continue requiring insurance proof to make sure the wedding couple has its own liabilities. In most wedding venue contracts, refunds in case of such cases as cancellations aren't a part of the deal and could gnaw at the wedding couple if the reason for cancellation wasn't their doing. Wedding insurance in such a case protects postponement and cancellation including those going down the isle.
So what is wedding insurance?
Essentially, wedding insurance is what covers a wedding couple and their investment from those accidents and circumstances that could happen suddenly out of their control, which could turn out to be a financial constraint if refunds and other reimburse expenses are incurred.
This can be damaging a wedding gown, a limo no-show in the morning of the wedding and another has to be hired at twice the cost, lost wedding suits that have to be bought a day before the big day, problems with the reception venue a week before the day of the wedding and another has to be booked even after losing your deposit to the no refund policy, among many other types of wedding day circumstances that could go very wrong. A wedding insurance comes policy in and ensures everything goes on well as planned.
What does wedding insurance cover?
The important thing is ensuring you understand the insurance plan you have decided to buy, including deductibles and the maximum figure you can claim in every category.
Reception site
One of the categories where wedding insurance coverage has become really important is the reception venue or site where the wedding ceremony will be taking place. You can ensure that the place is insured or, if it isn't, simply approach an insurance cover provider for the same. As a result, the wedding insurance will cover any cost that might come up as a result of abrupt and unavoidable venue cancellation, from inaccessibility and damage to the site of the ceremony due to a fire, flood, required closed down or electric hazard. You can also request if the rehearsal or after-wedding party site can be covered as well.
Weather
Another wedding coverage category is weather. This can be weather conditions that could prevent an important person to the wedding from making it, such as the groom, bride, bride's or groom's parents, wedding officiant, among others. The cover could include rescheduling of the ceremony as well as any detail involved, such as reception meals, rentals such as tents and stands and wedding ceremony flowers.
No-Show vendors
Another important category covered by insurance is a scenario where vendors simply don't show up. This includes the officiant or caterer who might not show up for all manner of reasons. At such a time, the wedding cover plan includes postponement and cancellation of the ceremony for these and many other well detailed reasons.
Injury or illness
Another category covered today by insurance providers for weddings is injury or sickness or both. This is mostly injury or sickness for the groom or bride, including other persons critical to the completion of the wedding.
Work-related disruption
Work related wedding insurance plans are also another category, where military personnel for instance can be shipped out without prior notice. As such, any postponement to the wedding is usually covered by the insurance due to the groom or bride sudden call to duty. Sometimes a bride or groom can be relocated or called to an emergency, business-related travel to another country or city meaning the wedding has to be canceled.
Damaged photography
Photography is important for a wedding and some wedding insurance policies can help to cover retaking of the images in case the original photo negatives are stolen, damaged or lost. This includes coverage to re-stage the wedding event, including all the main participants for the retaking of the photos. The same policy could cover new flowers, wedding cake and another photographer for the retake of the lost wedding event.
Damaged videography
Videographer is also another category that some plans actually cover if the videotape created was faulty or damaged. The policy could pay for the creation of the video montage, compilation of a video, certain wedding memorabilia or a restage of the official video, if the need be.
Stolen or damaged gifts
None-monetary gifts are also covered in case they are stolen, damaged or lost, with police reports required in most cases before this happens and must have happened within a certain time frame after or before the ceremony.
Personal liability
Personal liability is another category usually covered and includes property damage and bodily damage an accident causes as the wedding is taking place. This can be any accident that happens during the wedding.
What doesn't wedding insurance cover?
Of course, in the wedding insurance plan those things that aren't covered are well indicated. This includes a case where a bride or groom might develop cold feet and so call off the wedding. Some plans also don't cover jewelry and precious stones attached to the wedding outfits or worn as accessories for the wedding. Chances are wedding rings could be covered but hardly engagement rings, but you need to read the wedding insurance plan clearly to know what is covered and what isn't.
Medical coverage is also in some wedding insurance policies and covers specific medical expenses within the limits of the policy for any individual injured during the wedding ceremony due to a loss that the personal liability covers.
Another category to ask if it's offered is a honeymoon, through travel insurance. Before buying this coverage check if the homeowner's policy or credit card policy includes coverage of lifted luggage, delayed or canceled trip among others.
Cost of wedding insurance
There are different types of policies for specific categories critical to a wedding and fall within $150-$600, particularly for such things as rings, attire, deposits, videos, presents and photos. General liability insurance can cover accidents to a maximum of $1,000,000 and goes for about $180-$200 although this really depends on the provider.
Nonetheless, typical wedding insurance is between $125 and $400 even if it really depends on the kind of coverage needed.